Regular price
$1,848.95 USD
Regular price
$2,399.87 USD
Sale price
$1,848.95 USD
Unit price
per
Sale
Sold out
RKI 721-011 EAGLE 2 for Ammonia (NH3) 0 -75 ppm   USA Made  No Sales Tax  Free shipping RKI factory to you  Authorized worldwide RKI distributor Detector is for Ammonia (NH3) 0 -75 ppm  This item is generally made and shipped by RKI within approx. 5-8 business days or less.
Specs for Eagle 2 Monitors:
Infrared (IR) CO2, % LEL CH4, % Vol. CH4, % LEL HC, % Vol. HC

Thermal Conductivity (TC) % Vol. H2, % Vol. CH4

Smart toxic, plug and play sensors NH3, AsH3, Cl2, HCN, PH3, & SO2

Hydrogen specific LEL / ppm sensor

Powerful long-life pump up to 125' range
Low flow pump shut off and alarm
Methane elimination for environmental use
Alkaline 18 hours or NiMH 20 hours capability
EPA Method 21 VOC Monitoring
Internal hydrophobic dust filter
External probe with hydrophobic filter
Multilingual (5 languages)
Ergonomic RFI / EMI / chemical / weather resistant enclosure
Intrinsically safe design, CSA approval
Datalogging standard

The EAGLE 2 is the solution for just about any portable gas monitoring situation. Equipped with features that are not available on competitive units, the EAGLE 2 is a powerful instrument that does more than just offer the standard confined space protection for LEL, O2, H2S and CO. The EAGLE 2 offers easy access to controls such as auto-calibration, alarm silence, demand zero, peak hold, and methane elimination. Each channel has two alarm levels plus TWA and STEL alarms for toxic channels. The two alarm levels are user adjustable and can be latching or self resetting.

The EAGLE 2 available features include a PID sensor for detecting high or low ppm levels (0-50 & 0-2,000) of VOC gases; % volume capability for CH4 and H2 using a TC  (thermal conductivity) sensor; PPM or LEL hydrocarbon detection at the push of a button; infrared sensors for CO2 (ppm or % volume), methane or hydrocarbons in LEL and % volume ranges; methane elimination feature for environmental applications; and a variety of super toxic gases. The EAGLE 2 has a strong internal pump with a low flow auto pump shut off and alarm, which can draw samples from up to 125 feet. This allows for quick response and recovery from distant sampling locations. The EAGLE 2 will continuously operate for over 18 hours on alkaline batteries or 20 hours on NiMH. A variety of accessories are also available to help satisfy almost any application such as long sample hoses, special float probes for tank testing, and dilution fittings, just to name a few. Data-logging is a standard feature for all sensors on all versions.

The Eagle 2 is ideal for performing EPA Method 21 fugitive emission monitoring of VOC leaks from process equipment.. EPA Method 21- Determination of Volatile Organic Compound Leaks, is a test method used for the determination of leaks of VOCs from process equipment. The Eagle 2 meets the requirements for portable instruments used for this purpose as outlined in Sections 6 and 8 of Method 21.
If you need a configuration or any RKI product or accessory not shown on this site, just let us know and we will add it




LIFE PROTECTORS AND SHEPARD SAFETY PRODUCTS IS AN AUTHORIZED WORLDWIDE FULL DISTRIBUTOR FOR ALL RKI PRODUCTS.  UNITS AND SENSORS HAVE A SHELF LIFE SO WE DO NOT STOCK AND WAIT FOR ORDERS.  YOUR ORDERS ARE SENT TO RKI IMMEDIATELY SO THEY CAN SHIP DIRECTLY TO YOUR DOOR. THAT WAY YOU WILL ALWAYS RECEIVE THE FRESHEST ITEMS. THESE ARE LIFE SAVING DEVICES AND WE WOULD DO IT NO OTHER WAY.  IF ANY QUESTIONS PLEASE DO NOT HESITATE TO CONTACT US.

Note: 30 day return policy is for monitors that have not been used/put in the field.  We are happy to replace any product that has been damaged in transit to you as long as you immediately inform the delivering service of any visible carton damage.




Gases & Detectable Ranges

The EAGLE 2 can be configured with up to 6 gas sensors from the list below.

Gas
Measuring Range
Accuracy * Which ever is greater
Gases & Detectable Ranges
Standard Confined Space Gases
Hydrocarbons (CH4, std)
0 – 100% LEL
± 5% of reading or ± 2% LEL (*)
0 – 5% Vol. (CH4)
0 – 50,000 ppm
± 50 ppm or ± 5% of reading (*)
Oxygen (O2)
0 – 40% Vol.
± 0.5% O2
Carbon Monoxide (CO)
0 – 500 ppm
± 5% of reading or ± 5 ppm CO (*)
Hydrogen Sulfide (H2S)
0 – 100 ppm
± 5% of reading or ± 2 ppm H2S (*)
Toxics
Ammonia (NH3)
0 – 75 ppm
± 10% of reading or ± 5% of full scale (*)
Arsine (AsH3)
0 – 1.5 ppm
Chlorine (Cl2)
0 – 3 ppm
Hydrogen Cyanide (HCN)
0 – 15 ppm
Phosphine (PH3)
0 – 1 ppm
Sulfur Dioxide (SO2)
0 – 6 ppm
IR Sensors
Carbon Dioxide (CO2)
0 – 10,000 ppm 0 – 5% Vol. 0 – 60% Vol.
± 5% of reading or ± 2% of full scale (*)
Methane (CH4)
0 – 100% LEL/ 0 – 100% Vol.
Hydrocarbons
0 – 100% LEL/ 0 – 30% Vol.
PID Sensors
VOC
0 – 2,000 ppm 0 – 50 ppm
—
TC Sensors
Methane (CH4)
0 – 100% Vol.
± 5% of reading or ± 2% of full scale (*)
Hydrogen (H2)
0 – 10% Vol. 0 – 100% Vol.
Hydrogen Specific
Hydrogen (H2)
0-100% LEL 0-40,000 ppm
± 5% of reading or ± 2% of full scale (*)
Share
View full details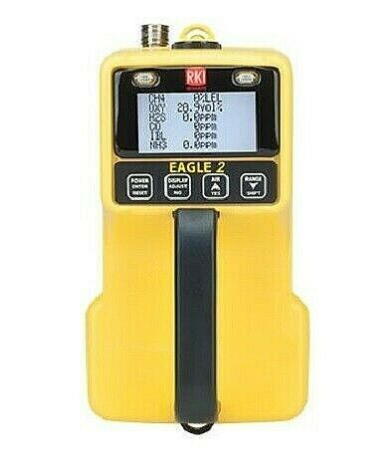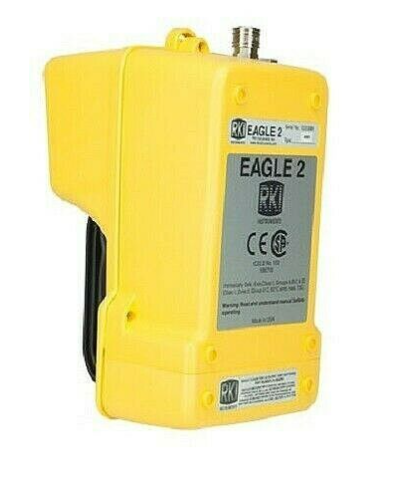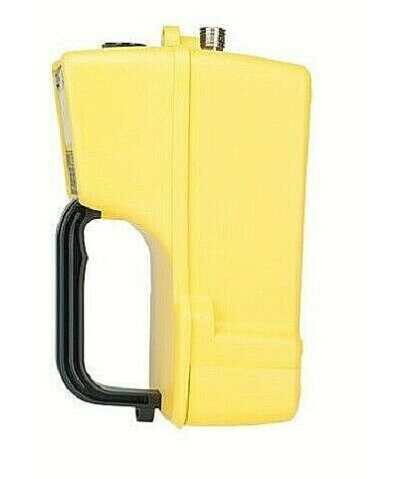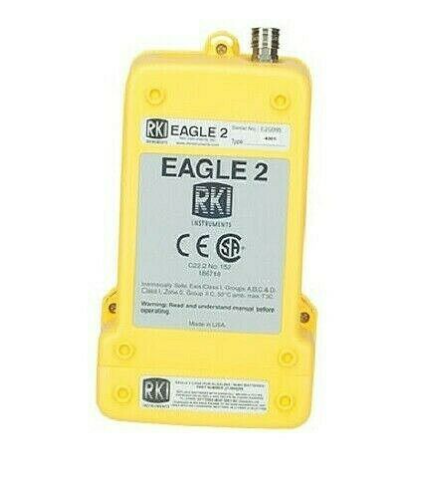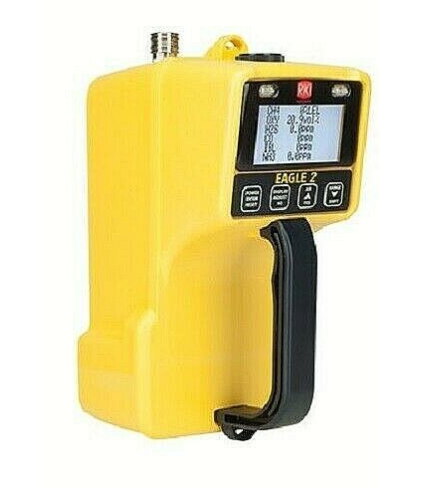 Free Shipping

We offer FREE SHIPPING in the 48 United States and NO SALES TAX Anywhere!

Prices you can't beat!

We guarantee the lowest prices. If you find a lower price, please contact us and we will do our best to match or beat that price!