Regular price
$1,199.97 USD
Regular price
Sale price
$1,199.97 USD
Unit price
per
Sale
Sold out
3M PELTOR MT20H682FB-19 GN ComTac V Headset Foldable Dual Lead Standard Dynamic Mic NATO Wiring Green
Free Shipping and No Sales Tax

3M ID 7100223424, UPC 00076308945923, 3M Product Number MT20H682FB-19 GN
Specifications
| | |
| --- | --- |
| Attenuation Rating | 23 dB |
| Audio Type | Communication |
| Battery Life | 150 Hours |
| Brand | PELTOR™ |
| Case Quantity | 1 |
| Communication Direction | Two-way |
| Communication Type | Tactical |
| Connection Type | Wired |
| Features | Compatible with Most Helmets, Dynamic Differential Microphone, Level Dependent Function, Noise Cancelling Microphone, Two-way Communication |
| Plug Type | NEXUS® TP-120 |
| Product Color | O.D. Green |
| Product Series | ComTac V |
| Product Type | MIL/LE Tactical Headset |
| Recommended Application | Armed Combat |
| Recommended Industry | Armed Forces |
| Suspension Method | Headband |
3M PELTOR™ ComTac / SwatTac V Tactical Communication and Hearing Protection Headsets
Details
Helps protect from hazardous steady-state and impulse noise
Clear 2-way audio comms — radios & intercoms
Environmental listening for auditory situational awareness
"Talk-through" for face-to-face verbal conversation
Features omni-directional microphones and high-fidelity speakers
Accessory rail connection (ARC) option
Engineered to prevent cross-talk with dual comms
The 3M™ PELTOR™ ComTac™ V Headset is a reliable, rugged solution you can count on. This headset has omni-directional microphones and high-fidelity speakers that are optimized to transmit voice communication and can pick up sounds with great sensitivity. With an excellent signal-to-noise ratio for clear and accurate sound replication, the result is a more natural-sounding headset with unmatched sound clarity.
In addition to its environmental microphones, the 3M™ PELTOR™ ComTac™ V Headset has had its legacy boom mic (for external radio transmissions) replaced with the MT33. This boom greatly improves the audio transmit in various noise conditions, with the main, critical improvement being its noise cancellation performance. This mic provides 18 db in noise cancellation vs the legacy microphone, which previously offered 6 db in noise cancellation — measured at 10mm distance, normalized for 0 db a 1khz.
For industrial/occupational use only. Not for consumer sale or use.
3M industrial and occupational products are intended, labeled, and packaged for sale to trained industrial and occupational customers for workplace use.  Unless specifically stated otherwise on the applicable product packaging or literature, these products are not intended, labeled, or packaged for sale to or use by consumers (e.g., for home, personal, primary or secondary school, recreational/sporting, or other uses not described in the applicable product packaging or literature), and must be selected and used in compliance with applicable health and safety regulations and standards (e.g., U.S. OSHA, ANSI), as well as all product literature, user instructions, warnings, and other limitations, and the user must take any action required under any recall, field action, or other product use notice.  Misuse of 3M industrial and occupational products may result in injury, sickness, death, or property damage.  For help with product selection and use, consult your on-site safety professional, industrial hygienist, or other subject matter expert.
Helps protect from hazardous steady-state and impulse noise
Clear 2-way audio comms — radios & intercoms
Environmental listening for auditory situational awareness
"Talk-through" for face-to-face verbal conversation
Share
View full details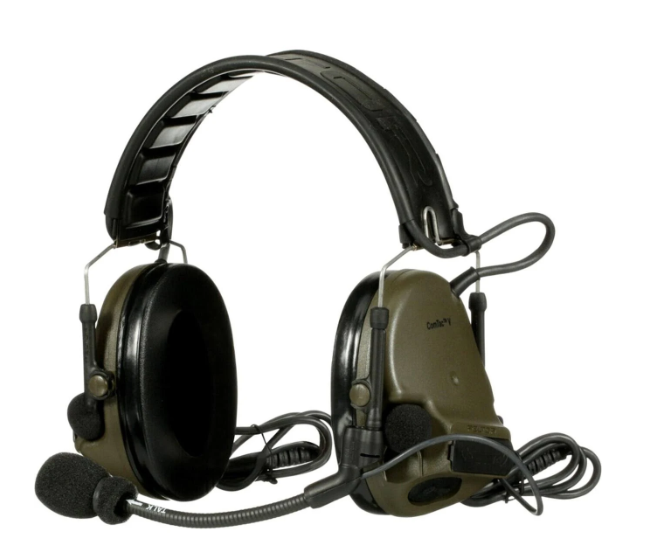 Free Shipping

We offer FREE SHIPPING in the 48 United States and NO SALES TAX Anywhere!

Prices you can't beat!

We guarantee the lowest prices. If you find a lower price, please contact us and we will do our best to match or beat that price!